Retaining Your Customers Just Makes Cents
Did you know it costs up to five times as much to attract a new customer as it does to retain an existing customer? Yet more companies focus on customer acquisition than on customer retention strategies. Doesn't seem like a very data-driven strategy, does it?
Thing is, it can often be easier to justify marketing spend on new customer acquisition than it is to focus on customer retention. Being able to say you acquired a significant quantity of new customers looks great on a performance review or when briefing the C-suite on your team's performance. It's the easy road. For marketers, it's also the road that we can control; retaining customers requires stellar performance from all parts of the company, and we can't control whether other departments satisfy the customer downstream, we can only control how well we market to them. It's comfortable to stay in our cozy silo and focus on what we do best.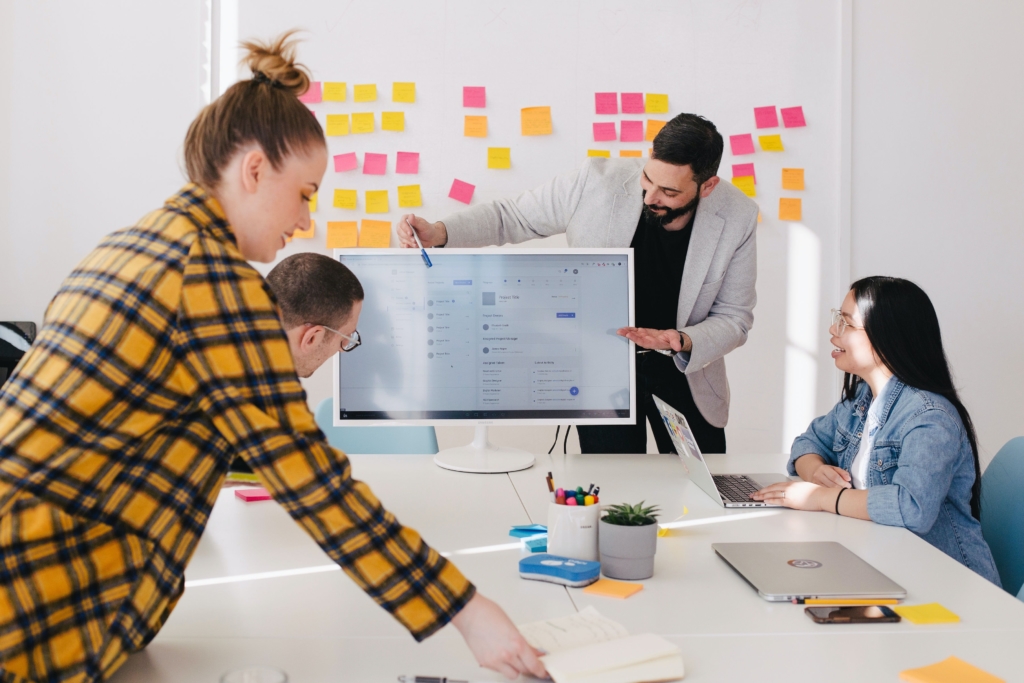 That doesn't mean it's right, and it does mean you're missing opportunities to drive revenue for your company. Here are some truth bombs for you:
You do have the power within your team to impact customer attrition and reduce your churn rate.
Building customer loyalty is within your grasp.
Implementing a strong campaign to retain great customers is a key part of what you should be doing in marketing.
Improved customer retention can be the #1 contributor to your bottom line (a mere 5% increase in customer retention can boost profits by up to 75%).
Let's take a look at some data-driven, highly effective strategies, tools, and tactics to improve customer loyalty, retain great customers, and be able to wow stakeholders not just with your new customer acquisition results, but with your impact on the bottom line even with existing customers!
1. Build Better Relationships
We're listing this first because, to be honest, this is the underpinning of almost every other strategy we offer here. A great relationship with the client does as much or more to build customer loyalty as great products or services.
Building strong client relationships is a multi-silo effort. Everyone in your company contributes to those relationships, whether it's in a customer-facing capacity or not. However, marketing, by its nature, is a key driver in customer retention because marketing is the storyteller, the keepers of your brand's narrative. Everyone else has to do the things to strengthen relationships, but marketing spreads that tale to the masses.

When a relationship holds value and there's trust between the two parties, breaking up is hard. Don't make it easy for your customers to break up with you. And don't forget the power of gratitude; thanking the customer is never a bad idea and every department can find a way to pass on their thanks at some point in the process.
2. Know Your Customer
No one's ever said, "I know my customers too well." The key to data-driven customer retention is in the first word: data. Know what makes your customers tick. Know what they prioritize and value. For example, if your best client is a perfectionist who doesn't care about price so long as you deliver quality, offering them discounts matters less than getting things right or making them right when they go wrong.
Strong Branding
It's easier to have a relationship with a person than a monolithic corporate entity. A strong brand image and story communicate a personality. Through knowing your customers, you can craft a brand story that appeals to them, and to which they will feel loyal.
Shared Values and Causes
Pay attention to the causes and charities your client's support. While you certainly can't support every cause, many customers and clients want to do business with companies that share their values. Many companies have certain areas of focus for their philanthropic efforts, and your own efforts in those fields can often be a building block in your relationship with them. When your company does a volunteer workday or writes a check to a worthy non-profit, there's nothing wrong with using that to strengthen your relationships with clients who believe in the same causes, or just want to know they're doing business with a socially responsible company.
Solicit Feedback. Listen To It.
Good relationships aren't just about telling your story. They're about listening to the customer. Many customers will tell you what you need to do to keep them…if you listen.
Solicit feedback often, and let the customer guide you in prioritizing what to improve and what to keep the same. When they tell you what they need from your brand, they're giving you the road map to retain them. When they do have a complaint, make it right. Fix the problem, find out what they need from you to restore trust, apologize sincerely when the cause was an error on your end, and express gratitude for their patience. 70% of complaining customers will do business with you again if you can resolve the issue for them in a timely fashion. And a good portion of them will actually be more pleased with you, that you went the extra mile to fix a problem.
3. Follow Up, Follow Up, Follow Up
A good relationship entails keeping in contact. Following up regularly is a huge thing. Touch base with your clients after transactions. Drop them notes to remind them of the benefits or features of their products. Make sure you stay on their radar, and that you value them for more than the big sale you made to them last month.

Whether you're sending them a survey to get feedback on their experience, touching base to see if a warranty issue was fixed to their satisfaction, or letting them know of a new product they might be able to use, following up is one of the most important things you can do to build an ongoing and mutually beneficial relationship. Unfortunately, it's one of the easiest things to let fall by the wayside, but this is where marketing automation tools like a follow up email extension can really help.
Utilizing an email follow-up tool will continue to send personalized follow-ups on a customizable timing sequence to your client until you get a response. With the average worker receiving 120+ emails per day, it's easy for your emails to get lost in the shuffle, and it's just as easy to let follow-ups slide because let's face it, we all have too much on our plate. Using a follow-up email extension fixes both these issues and ensures you keep the line of communications open with your clients.
4. Content Marketing As An Ongoing Cycle
Content marketing doesn't have to focus solely on customer acquisition; content can appeal to both new and existing customers or even focus on customer retention. It's much easier to sell to existing customers; they already know what to expect and have trust in your quality and service. New products and services that you offer can appeal to existing customers, especially if they were developed utilizing feedback given by existing customers.
Not only that, but existing customers can even be part of your new content distribution strategy. For example, when you share new content on LinkedIn, satisfied customers will often be the most likely to share it, thereby providing more organic reach that carries extra weight given that it's an implicit endorsement of your company by the satisfied customer. It is a win-win; thought leadership content reinforces existing customer relationships while being likely to earn shares and organic reach.
This dovetails into other strategies; content that highlights your organization's philanthropy can demonstrate to existing clients that you share similar values and causes, and serve as a soft upsell when featuring products or services that existing customers might not already be taking advantage of.
5. What's Your (Customer) Experience?
Customer Experience, or CX, is a trendy way to reference a holistic approach to describing customer's experiences with your organization and meeting their expectations.
Setting clear expectations and meeting them is key to providing a great customer experience, and great customer experience is how you create satisfied customers. This is one area where buy-in from the rest of the company matters; as marketers, we don't want to over-promise and under-deliver if we can't count on sales, fulfillment, support, and other departments to back up our promises.
Knowing your customer is important here; every customer has their own priorities. In general, however, data showing general customer priorities is a good place to start. Here's a few things that many customers consider crucial elements of the ideal customer experience
Fast responses to inquiries or complaints
Simplicity in purchasing products
Ability to track orders in real-time
Clear and simple product info across channels
Ability to interact across channels
Access to product information through technology
Personalized experience with relevant recommendations and offers
Ongoing engagement with the company after the sale
IF you're still in the process of gathering customer data to assess and increase customer loyalty, these are all great places to start!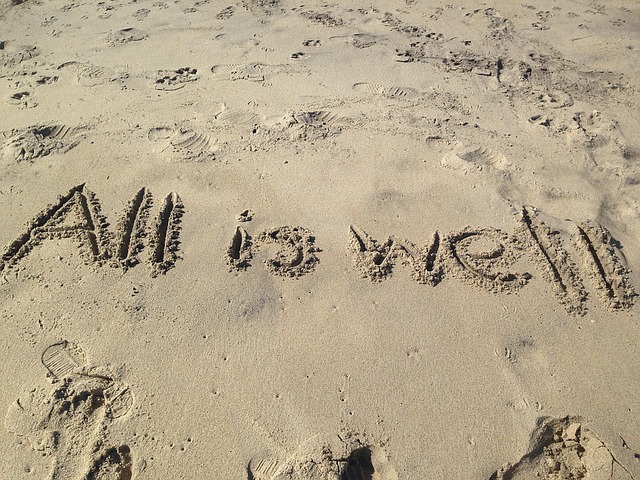 6. Give Back To Get Loyalty
Discounts, rewards, and other customer loyalty programs are so prevalent because, quite simply, they work. Some people are looking at the bottom line and don't care how great your CX is or how wonderful your relationship-building skills are. A good incentive program can capture those clients, because who doesn't like getting rewards for buying stuff they need, anyway?
But it's not enough to simply shoehorn in some basic 'earn points and get free stuff' that we chose because it's taking up room in the warehouse and no one wants to buy it' program; we're not in the nineties anymore. You've got to build value here. Fortunately, if you're smart and capturing the right data, you can see exactly what each client has bought before, and see their patterns and purchases. You can use that data to target customers with rewards they want. It can either be an ongoing points-earning scheme, or just the occasional 'hey, we love you, here's a 40% off coupon for this product you used to buy all the time.' You can even segment your data to only deploy as needed. Someone hasn't bought anything in a while? Lure them back with a great offer!
Don't underestimate the power of surprise and delight, either. Send them a small gift on their birthday, or the anniversary of their first purchase. Give great customers an insider chance to test new products. Make a donation to a charity in the customer's name. Incentives don't always have to be tied to sales; random tokens of appreciation show that you care about them.
7. Churn Content, Not Customers
Next time you're doing a churn rate calculation, imagine how much revenue could improve if you were able to knock just a few percentage points off that figure. Imagine how much more freedom you'd have to create great content if you could demonstrate that kind of value to the C-suite.
Customer retention may not be as sexy as customer acquisition, but you'll find that when you take the time to quantify it, it can have a bigger impact on the bottom line…and it's not as hard as you think it is. So let's get out there and put these customer retention strategies to work!