Let us be the first to say, "Congratulations!" You got a new client and are ready to onboard them so you can start doing great work. Regardless of the business marketing channel, our client onboarding checklist will work well and leave a lasting (positive) impression on your clients. But before we get to the checklist, we want to start at the basics: What is client onboarding and why is it important?
All About Client Onboarding
Client onboarding is similar to hiring a new employee: You need to introduce them to your company and its history and answer any questions that they may have about working with the company. In client onboarding, you're going to conduct an extensive discovery session with your new client: Why do they need your help? What are their pain points? What concerns do they have, if any, about working with your company? What questions do they have?
Client onboarding is necessary whether you're providing a service (such as consulting) or a product (such as a computer program or a printer; this would be considered "product onboarding"). Your clients need to be guided initially, since anything new is going to have an element of the unknown to it. By providing guidance, you're showing them that you care about their experience with your service or product and that you are willing to offer assistance when needed.
To successfully onboard, you need to make sure that you (as a company) and they (as the client) have all the necessary information from one another; after all, the onboarding process must also support your company's goals. There are added benefits, too, besides having a happy client (which is a win in and of itself!).
The Importance of Client Onboarding
There are several benefits that you can realize from a good customer onboarding strategy.
Repeat Business
Having happy clients is critical to your company's continued success, because you want these clients to return and do business with you again, whether that is a repeat purchase on a product or service or purchasing different products or services from you. Something else to consider is the Pareto Principle (the 80/20 Rule). This principle, when applied to customers and profits, shows that 80% of profits come from 20% of your customer base. So even if you were to focus on retaining at least 20% of your currently onboarded customers, you can anticipate that 80% of your profits will come from them.
Avoid Losing Business
When a customer stops going to your company for a product or service (because they don't need it anymore, because they found a more suitable alternative, it isn't what they initially expected, etc.), it is known as "churning." Your client onboarding process can help reduce some instances of this churn. While you can't control their need for it or prevent them from going to a competitor, your customer onboarding can prevent you from losing customers because your product is too complicated to understand or they don't understand everything about your service. By taking out any potential for frustration, you'll facilitate the customer's experience and help ensure that they become a repeat customer.
Word of Mouth
When you successfully onboard a new customer and they come to love your company, you can expect your customers to tell people about it—and you can expect those people to listen. According to a 2015 Nielson survey, approximately 83% of global respondents indicated that they trust recommendations provided by people that they know. They are also trusting of recommendations from people they don't know, such as from an online review; about 66%–more than half—trust such reviews.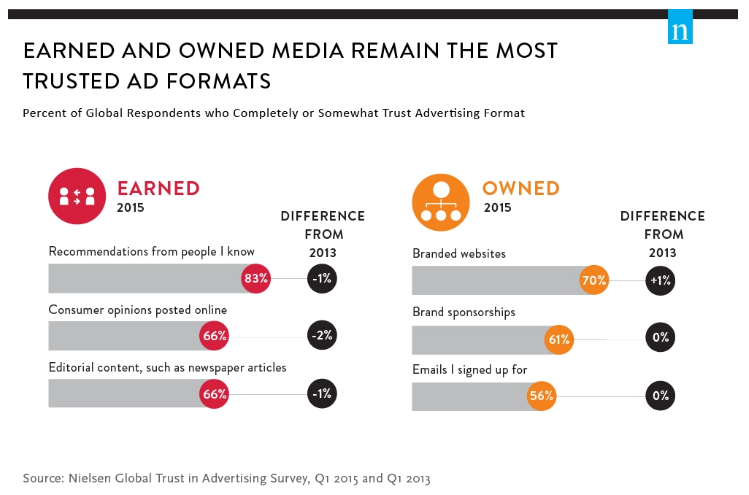 Manage Expectations…
This realized benefit from your client onboarding process is important for any type of company but especially those providing a service. You want to make sure that your client is happy, and nothing will be more disappointing—or shed a negative light on your company—than providing the client with a deliverable that they were not expecting. For example, you and a client agree that your company will generate content, including web page content, initial blog posts, photos, and videos for their website; however, the client was also expecting you to provide a complete overhaul of their website, including a new navigation structure and design. Although you delivered part of what they requested, it did not meet the full scope that they were anticipating. Now, in addition to an unhappy client, you'll need to append the budget (risking upsetting the client more) and working to get the second part of their request completed in a timely manner.
…And Prevent Breach of Scope
This benefit is also geared more towards companies that provide services. When you are onboarding new clients, you want to define exactly what the work (or "scope") that you will be doing for them includes. Anything not specified is outside the "scope." Unfortunately, many companies have experience with one or more clients that are guilty of breaching the scope, which is asking for more work to be completed what was contractually agreed upon. But with a good client onboarding process in place, you'll be able to prevent some of this breach of scope from happening.
The Client Onboarding Checklist
As noted by this post's title, this client onboarding checklist will work for every business marketing channel. While some business marketing channels require different steps or stages to their process—or perhaps even a different order— there are some core elements that are seen in every client onboarding process.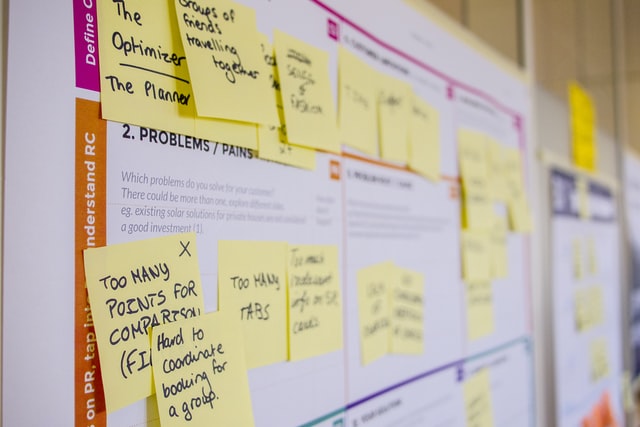 Welcome the Client
Whether you're working with a client to develop an ad campaign or have added another customer to your distribution list, you want them to feel that you are happy to have them as a client or customer.
If you're working directly with clients and providing services, consider giving them cases studies to show results delivered for other clients. If they are coming to you for something specific, you may want to give them resources to help educate them so they will understand your decisions and requests during the project.
If you sell products, you'll want to send, at minimum, a welcome email, preferably with a great email opening line to your new customers. Thank them for being interested in your company. Tell them a bit more about yourself. Consider providing an offer, such as a discount they can use on their first purchase, and/or suggesting products that they may enjoy.
Learn About the Client
To effectively onboard a client, you must learn all you can about them so you can make appropriate suggestions that meet their needs.
If you provide services, you can collect this data through a questionnaire, either paper or digital, to learn more about their goals, why they decided to hire an outside service, what their expectations are for the service, and more. You need to learn about the client prior to doing any actual work. If not, you're effectively working blind and risk delivering something that doesn't address the client's needs or doesn't match their expectations.
For companies that sell products, this data collection can happen a few ways. Many will include data fields in a customer's "account" that helps them learn more about a customer to accomplish various goals later on, such as suggesting products that meet needs. A company that sells beauty products asks customers to fill out questions relating to their age, gender, location, skin color, skin concerns, hair type, hair concerns, product preferences, and more. This way they can assist the customer by providing products that have value to them.
Communicate With Your Team
Part of onboarding new clients involves talent engagement in your team and open communication with all relevant members of your team. Just as your client is learning more about you, you are learning more about them. Any team member that may interact with the client or work on or manage something that will directly affect the client should have an overview of new clients and the collected data.
Examples of team members that would need to have an overview of new clients include:
A graphic designer working on a client's new logo,
A social media coordinator running the company's social media pages,
A marketing coordinator that is taking care of any email blasts to distribution lists, and
A project manager responsible for a particular project for a client.
Request Feedback
Whether positive or negative, feedback is the data that we need to improve our company, and it is valuable when we are looking to develop our own client onboarding best practices. You should request feedback toward the end of the onboarding process for two reasons: 1) The customer needs to go through the onboarding process in its entirety to be able to provide valuable feedback and 2) asking the customer directly after means the experience is still fresh in their mind, so they can offer more details and accurate answers than if you were to follow up with them in a few days or weeks.
This feedback should be requested in a digital survey form, because:
You don't have to manually input information
Customers can take their time to think about their answers versus feeling pressured to answer in person
The survey can be anonymous, which encourages more truthful responses
Many survey platforms offer analytic tools, which can help you identify strong and weak areas of your onboarding process
Follow Up
The follow up is different from requesting feedback because it is more open ended. For example, if a customer purchases a product from your website, you may want to send an automated email to them asking about their purchase: How was the experience? How is the product working for them? Did it meet or exceed expectations? Do they have any questions?
If the customer purchased software from you, you'll want to check in on them in about four weeks to see if their experience with the software is going well, if they have encountered any issues with using it, if they need additional training, and more. It's ample time to let them explore the software on their own but not enough time where they may get frustrated and feel unsupported.
The follow-up massage and how you use a follow-up tool, will look different depending on your company's offerings, but it's a critical part of any client onboarding process.
Check It Twice
These five items should be part of any company's client onboarding process.
Are there any that you think should be on there, and if so, what are they? Do you currently have a means of client onboarding?