Introduction To Automated Email Replies
While utilizing an automated email response can help you make and keep customers and fans, there's nothing worse than something that sounds automated or canned. You may not have time to respond to every email in a thoughtful and customized way, but a thoughtful implementation of automated reply messages can make it sound like you do, and that can make all the difference in making sales or maintaining relationships.
Here are a few examples to serve as inspiration when setting up your own emails.
Why Use Automated Email Responses?
Let's face it, we'd all like to write best follow-ups and reply messages individually to each person that emails us, but if you're like many people, this would leave you with no time to do anything else! However, for many incoming emails, automated reply messages can be a viable option.
Customers are much more likely to work with businesses that they feel communicate well and are responsive to concerns or questions. A quick reply gives you the opportunity to respond before they can escalate a concern or consider shopping with another business. Not only that but with 57% of customers preferring to contact companies via e-mail or social media as opposed to calls, having a reputation for being responsive to email is a win-win for both you and your customers.
When To Use Automated Email Service?
Great opportunities to use an automated responder include:
Following up to provide additional touchpoints in the buyer's journey
Answering common questions
Prompting customers to schedule appointments or services
Building relationships
Confirming details of appointments or services rendered
Informing customers of new services, prices, or promotions
Building social media followings by inviting customers to engage on social media platforms
Best Practices of Automated Emails Replies
It's important that your automated email responses put your company's best foot forward. Without the nonverbal cues that make in-person communication easier, it's important to make every word count and hit every note the right way to convey your meanings and intentions clearly and make a great impression on the reader.
A well-crafted email will leave the recipient confident that you're confident and professional. A poorly written one can make them doubt you, no matter how competent you really are. But how do you write a great automated email response?
Use correct spelling and grammar
This seems like a no-brainer, but it's so important for creating the professional tone you're aiming for. You don't have to be good at spelling or grammar to look good; in-browser automated follow-up email extension can suggest edits and highlight errors as you type, in your e-mail or on any web form. However, Grammarly can be wrong and sometimes doesn't catch when one uses the wrong word (there/their/they're, anyone?) so it's a good idea to proofread carefully.
Have a strong subject line
Just like you, everyone gets too many emails. Only the strongest subject lines get opened. Be clear about your objectives and build value before they even open your email.
Personalize
It's very easy to individualize emails with the right software, and that goes a long way toward making your email feel personal, not automatic. With a solid customer relationship management software suite and up-to-date records integrated into your email, you can ensure that your customers are addressed appropriately.
Formatting
Once again, everyone gets too many emails. No matter how great your writing is, a solid wall of text will ensure many people never bother to read your message. Avoid large blocks of text; break things up into easy 2-3 sentence paragraphs with ample white space. You'll also want to use a consistent, easy-to-read font and a clear, simple, clean layout.
Tone
Consider your 'tone of voice.' Who are your typical recipients and what kind of relationship do you have with them? How do you interact in-person? Whether to choose a more formal or more relaxed and warm tone depends on your personal communication style and the expectations of your email recipients.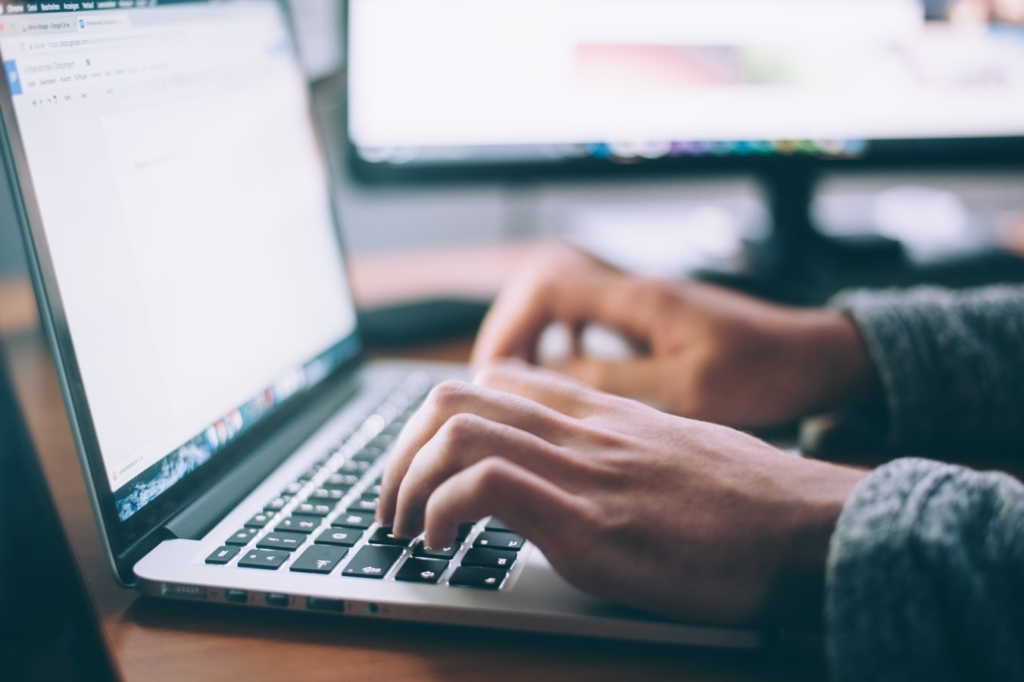 Content
Content is the most important part of your email, but it's at the end of this list to emphasize that without careful consideration of the prior items, most readers won't even get there. Keeping it short and simple is your goal, although you'll want to strike a balance between being too blunt and being too wordy. Limit extraneous information and stick to what the recipient needs to know. In many cases, it's better to send a follow-up with more info a couple of days later rather than overload an email with information the recipient won't take the time to read.
Auto-Reply Email Sample for Customer Service
We've shared some best practices, but we'd like to share with you some email auto-reply examples to guide your thinking as you implement automated email responses. This first example is an automated email reply that one might send to inquiries about issues with a current product, such as a piece of software. Note that anything enclosed in brackets is a placeholder for info that your system would ideally fill in with the appropriate information.
Subject line: We Got Your Message = Re: [Subject Line]
E-mail autoresponder sample body:
Hi [first name],
Thanks for touching base with us! We received your e-mail and are reviewing your situation. We can usually get back to you within a few hours, but it sometimes takes a bit longer, especially on evenings or weekends.
If you have any general questions about [name of product], check out our help center for troubleshooting, FAQs, and how-to guides.
If you have any additional information that may help us assist you, just reply to this email.
We look forward to talking with you soon and have a great day!
[employee name]
This email is short, friendly, and sets a clear expectation for a timeframe to resolve the issue the customer is emailing about while also providing resources for customers that may not have been aware of them. It's personalized to the recipient, and also puts on a human touch by being sent from the employee who will be addressing the issue when they can.
Automated Email Responses Templates for Sales
One great use for automated email replies is to set up a string of emails to send to a prospective customer every few days, ensuring that when they're ready to make a purchase, they've heard from you recently and remember you. In this automated email response example, an auto sales consultant is emailing someone on Monday who had test-driven a car with him on Saturday. By putting details into his CRM software, the sales consultant is able to generate an individualized e-mail, and by automating the process, they can be out helping new customers while automatically following up with previous prospects.
Subject line: Thanks for stopping by – I enjoyed showing you the [name of the vehicle]
E-mail autoresponder sample body:
Hello, [first name]!
It was great to sit down and chat about [name of the vehicle] with you the other day; we think it's the best truck on the market and the value is hard to beat.
I wanted to share a couple of great reviews of the [name of the vehicle] with you; [magazine name] gave it a 4.9/5 and [automotive website] named it Truck Of The Year for 2020. There's some really good info about the features and quality of the [name of the vehicle] in those articles so take a look at them when you can!
If you'd like to schedule an appointment to take another look, click here to book an appointment with me or swing on by when you're in the area.
We're committed to being your Honda dealership and really appreciate you taking the time to work with us. If there's any more information we can provide, give us a call or reply to this e-mail and we'll be happy to help.
Thanks again and I look forward to earning your business!
[insert name of sales consultant]
[insert picture of vehicle they looked at]
In this example, the sales consultant shared some press about the vehicle. So, he might choose to share a video about the car or a special financing offer in the next email. By setting up an automated email template, he can focus on the customers in front of him. But while automating his follow-up with customers are still considering a purchase.
We hope this has helped you determine how to implement automated email responses. Our auto-reply message samples will help you craft your own individualized and effective automated responses.