Microsoft Outlook or Gmail: the two Titans of the professional business world. While Outlook has the lead in big business because of its inclusion in Microsoft Office, Gmail, and the G Suite package of apps it comes with, have been making huge inroads in the business world, especially in small to medium-sized businesses, with 60% of mid-sized US companies and 92% of startups now using Gmail. And when you include personal email, Gmail is dominant in the email sector, with four times the amount of accounts as Outlook.
Outlook is a crown jewel of Microsoft Office, the king of office software, and despite Gmail's surging popularity, over 120 million businesses pay for Office compared to just four million for G Suite. This competition is great for the rest of us; both products are rapidly improving as their companies vie for dominance.
Is Outlook better than Gmail? Is Gmail better than Outlook? They're both great email platforms., and the competition between them has arguably made both better as each adapts features pioneered by the other. Gmail has adapted many features businesses and IT departments demand to compete with Microsoft for the lucrative office software market; Outlook has become simpler and easier to use and access, especially after rebranding its Hotmail service as Outlook.com and incorporating many of Gmail's web/cloud-based features.
Let's compare the two and let you decide.
Outlook Overview: Your Business Contacts' Manager
Microsoft Outlook, as part of the Microsoft Office / Office 365 suite of productivity apps, has been at the top of the heap for business email for decades. It's a robust, mature, and stable email client that IT professionals love; it causes few issues and is backed by Microsoft. It is highly secure, and while Outlook includes a task manager, calendar, contact manager, note-taking app, and limited web browsing, it is primarily known as an email app. It integrates flawlessly with the rest of the MS Office suite. Other apps include:
Word (word processing)
Excel (spreadsheet editor)
Powerpoint (presentation production and editing program)
OneNote (note taking)
Publisher (desktop publishing)
Teams (workplace chat and real-time communications client)
Sharepoint (collaboration server)
Some Outlook Statistics You Didn't Know About
10% of Email users use Outlook or Outlook.com.
Outlook has 400 million active users.

Outlook 2016 is the most popular version used, with a 38% share. Outlook 2010 is the 2nd most popular with 23%.

Outlook was first released in 1996 and has been updated regularly ever since.
Outlook.com was first released in 2012, replacing Hotmail, which had been Microsoft's web-based email service since 1997.
Gmail Overview: The Fast and Furious
Gmail and the G Suite collection of productivity apps that it is packaged with have been very popular in the nonprofit and educational sectors for years, but with the addition of an array of business-friendly features, such as automated email follow-up extension, they're competing with Outlook for the rest of the business sector. Judging from the statistics, they're succeeding.
Gmail follows you seamlessly from phone to laptop to tablet, and its simple web and app layouts are intuitive and easy to use.
Just as Outlook is designed to operate as part of the Office 365 suite of productivity and creativity apps, Gmail works with G Suite and its associated apps:
Drive (cloud storage)
Docs (Similar to Word)

Sheets (Similar to Excel)
Slides (similar to Powerpoint)

Forms (create and deploy forms, surveys, and other data collection implements)
Sites (What-You-See-Is-What-You-Get (WYSIWYG) web page creation)
Calendar (planning and scheduling)
Hangouts (chat client)
Currents (Social networking for businesses)
Keep (Notes app)
Some Gmail statistics
28% of email users use Gmail for at least one account.
Gmail controls 20% of the global email sector.
27% of all emails are opened with Gmail
Gmail was launched in 2004.
Google has over 1.2 billion active users.
Over 3 million businesses are now paying G Suite customers
Multitasking with Outlook Features
Outlook and its web-based version, Outlook.com, have a robust set of features (not all features are available on both.) While these are not all focused on email, for this article we'll focus on the email-centric features.
Delayed Delivery – Can set emails to send at a specific later time.
Bill Pay Reminders – Outlook will note emails about bills and add the due dates to your calendar.
Meeting Reminders, RSVP Tracking, and multitasking features – Outlook will also remind you of upcoming meetings and even suggest event locations based on your prior history. It will also track who confirms RSVPs for upcoming meetings so you can make plans based on who will be there.
BCC Warning – Outlook will let you know if you were BCCed in an email, so they can choose to only reply to the sender instead of replying to all.
Email pins – Can pin emails to the top of each folder for later reference or response.
GIF support – Can add animated GIFs directly into emails. Perfect for when an animated GIF explains your thoughts better than words ever could.
Sweep – Select a message and click sweep, then specify a length of time, and voila, all messages from that sender are archived. A great feature when one is pursuing Inbox Zero.
Distraction-free mode – With a click, one can launch Immersive Reader and everything disappears from the screen except for the text of the email you're reading. Outlook will even read the email to you out loud.
Active View – Allows users to interact with photo attachments or links to other websites (like YouTube, LinkedIn, etc.) from within a message.
Integrations and Add-Ons for Outlook
There are many integrations and add-ons to improve Outlook's function and make life easier by allowing it to work well with other common business software. This is not a full list, just a selection of highlights.
Salesforce IQ CRM software
Skype
Office for Web – Can view and edit MS Office documents attached to email messages, including
Yelp
Boomerang
Dropbox
Trello
Slack
Zapier (which is an automation and connection extension that allows Outlook to integrate with over 2000+ more apps and services.)
Gmail Features: The Old, The New, The Upcoming
Gmail also has a large library of features, add-ons, and extensions to make life easier or more productive.
Right-click menu – Long wished for by Gmail users, this functionality allows you to right-click messages and get a context menu of options, making it significantly faster to handle email.
Smart compose – Enable 'writing suggestions on' in the ⚙️Settings menu and Google will write your emails for you! Google's AI will offer suggestions as you type and will learn from your writing style to improve.
Confidential mode – This mode limits message copying, forwarding, and downloading on the recipient's end, and even allows you to set an expiration date.
Stars – Gmail allows you to mark emails as a priority with stars or other symbols, in multiple colors for ease of sorting into different categories. Or, you can take time and create Gmail folders that categorize emails as soon as they reach your inbox.
Very robust spam protection – Gmail automatically filters 99.95% of spam into your spam folder so you never have to see it.
Snooze mode -In the zone and an important email comes in? Snooze it! You can select a time and Gmail will remind you about it so you can stay on your current task.
Undo send – You can now, for a short window of time (between five and thirty seconds depending on what you select,) 'unsend' a sent email. Simply opt-in under Settings.
Two-factor authentication helps keep your account secure.
Integrations and Add-Ons for Gmail
Gmail has many integrations, add-ons, and extensions to make life easier or more productive. Especially for Chrome users, there is a dizzying array of ways to add on and improve Gmail's feature set.
FlowCrypt (integrated PGP encryption)
Discovery (rapid background internet person search that gives you a synopsis of the person emailing you, including work info and mutual connections)
Wisestamp (creates more attractive signatures)
Boomerang (Allows you to delay sending emails and send them at a time of your choosing)
Slack (Communications and collaboration app)
ClickFunnels (advertising and lead-generation app)
Dropbox (Cloud storage)
FollowupFred (allows you to send automated emails and follow-ups)
Hubspot Sales (CRM and sales software)
Zapier (which is an automation and connection extension that allows Gmail to integrate with over 2000+ more apps and services.)
Email Cage Match. Outlook or Gmail: Direct Comparison
So, is outlook more secure than Gmail? Is Gmail easier to use than Outlook? When it comes down to Outlook vs Gmail for business, which one is the right pick?
Answering the question Outlook or Gmail: Microsoft Outlook is the long-time business email champion, but Google revamped its email and offered innovative services to take the crown. Let's go head to head in a Microsoft Outlook vs Gmail showdown and see which one wins.
G Suite's always been a web-first software suite, while Office and Outlook are migrating to be more cloud-oriented but with a huge legacy support burden given their decades of computer-first design. This arguably makes Gmail faster, more responsive, and quicker to respond to problems or roll out new features.
Outlook's always excelled at keeping mail, calendar, and contacts balanced in your attention span, bringing what you need to the fore when you need it, but Gmail's new sidebar, introduced in 2018, embeds tasks and calendar into the email experience and gives a similar effortless transition between these items. The two interfaces are both fairly easy to use; Outlook's interface has become simpler and more user-friendly, but Gmail's has become more functional and with more options.
For example, their cloud expertise has allowed them to leverage machine learning and 'AI' type features to expect user needs and provide 'smart' e-mail.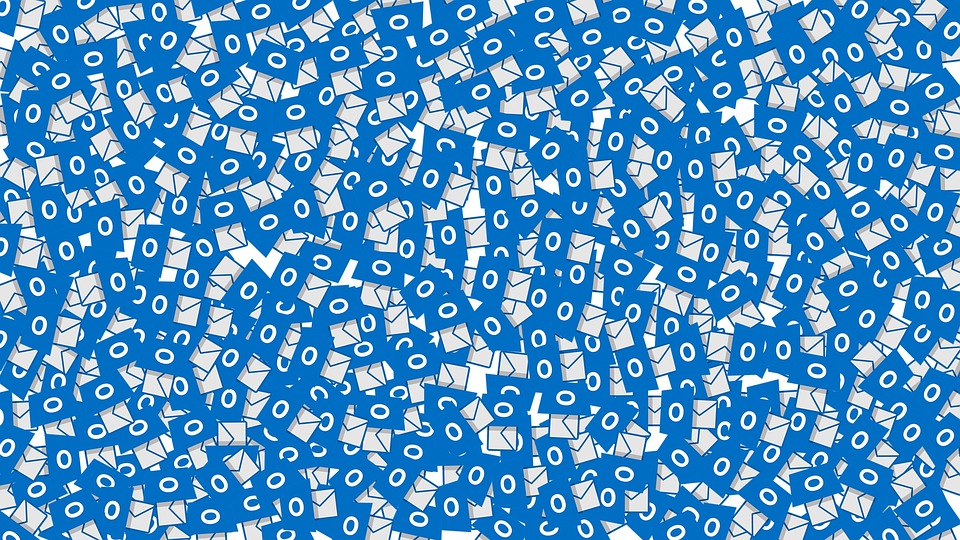 Most users find that they can master the interface of either email service fairly quickly. And while both services have their quirks and differences in organization and layout, it really comes down to which one you're more used to. Gmail is slightly more customizable, but Outlook will be instantly familiar to those who use other Microsoft Office products.
Google Docs makes collaboration a snap, even remotely, but Outlook does the same with Word, Excel, and Powerpoint, which are deeply embedded in the corporate user base. One major advantage for Gmail is, as a Google product, it's far more open to add-ons, extensions, and integrations. No matter what other apps you use for productivity, chances are you can integrate them right into your Gmail. While Outlook also has add-ins and integrations, it's hard to beat Google's menu of options.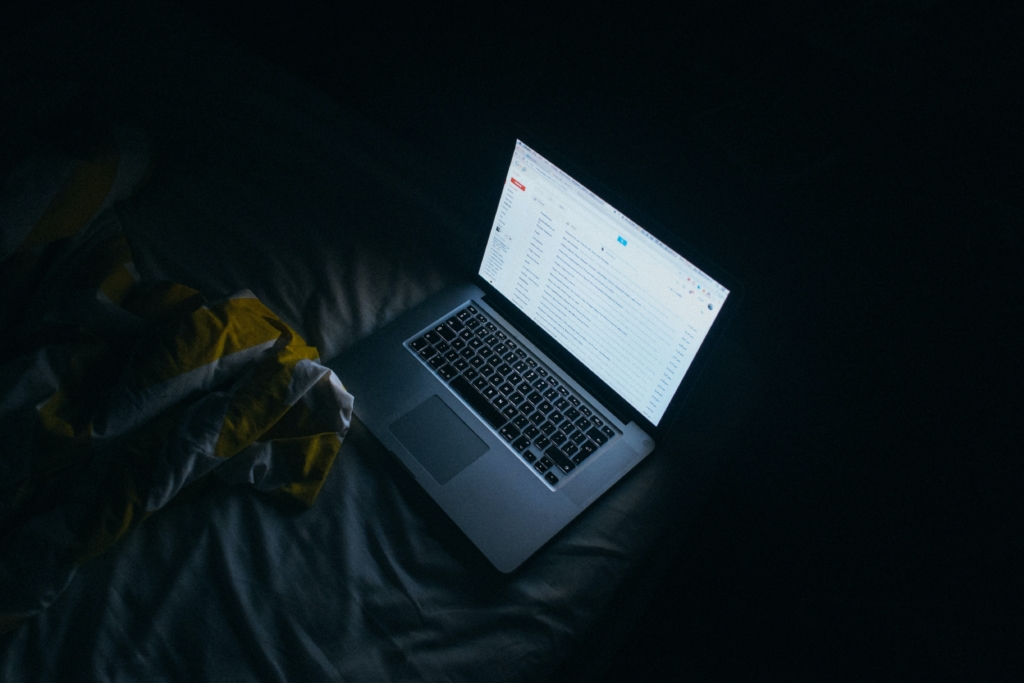 One of Outlook's big perceived advantages is security. However, both services now offer two-factor authentication and AI-enhanced spam protection, and both have a reputation for being highly secure. Honestly? Most hacks and security breaches happen because of human issues. Use a good password and anti-malware protection and either will be good for most use cases.
The verdict? Well, if you work for a big company or organization, you probably don't get a choice. They use what they use. And given how hard it is to make a change as huge as switching office software suites in a big organization, Outlook will probably be the king in the Fortune 500 for a while. And that's fine, it's a great program. But for most medium or small businesses, colleges, or non-profits, G Suite is hard to beat
If you're trying to decide between the most popular email providers, Outlook and Gmail, we hope this guide has helped you narrow it down. There's no wrong decision. Whichever one you're comfortable with is a superlative pick! Either way, we'll keep bringing you great articles on using email like a pro.