Google Alerts, Media Monitoring, And You
No one will argue that Google Alerts is a very useful tool for marketers, to the point that suggesting you should stop using it is nearly clickbait (we promise it's not, but it did get your attention!) Setting Google Alerts is one of the first things a veteran marketer will do when arriving at a new company. But what if we told you you can find a google alerts alternative that is even more effective?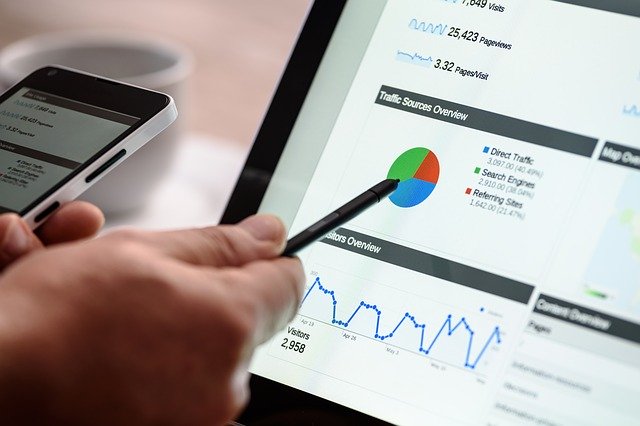 Let's talk about Google Alerts and other media monitoring apps. We'll go over how to use them effectively, but we'll also share some great alternatives that provide more functionality.
What are Google Alerts?
How do Google Alerts work? Google Alerts is, simply, a keyword-based web monitoring tool that alerts you whenever Google indexes a new page or new content containing phrases or keywords that you specify. It's not quite real-time; there's so much content on the web that even Google can't stay updated instantly. Sometimes it lags as much as days behind. However, it's very thorough, and it's a time saver instead of doing searches.

Use cases for Google Alerts include:
Reputation management (both for your brand and for important individuals in your company.)
Competitor tracking
Content marketing management (track how often your keywords are used, or take advantage of trending keywords)
Tracking reviews

For negative reviews, it may be worth reaching out to see if you can make it right.
For positive reviews, an expression of gratitude can help keep that relationship strong!

Search Engine Optimization (SEO) – Link building is still important for SEO, and using Google Alerts to capture opportunities for links is a smart move.

For example, if you find people mentioning your brand in a positive light on their website, consider emailing them and asking them to link to you. Those links can help your SEO.
How Do I Use Google Alerts?
Using Google Alerts isn't hard. To create Google Alerts.
Go to Google Alerts.
Type your desired search keyword or phrase into the box.
Use the 'show options' menu to refine your search.

Choose how often you wish to receive results and if you want them in a single email or piecemeal as they occur.
Choose which sources you would like to monitor.

You can choose multiple options from a menu including web, news, books, blogs, video, finance, and discussions.

Language – choose to monitor only pages published in specific languages.
Choose to monitor only pages from specific regions.
Choose whether to let Google send only the "best" results" or all results.

Click 'create alert.'
Repeat as needed until you have all keywords and phrases you wish to monitor.
To manage Google Alerts, simply return to this page and adjust as needed.
The results will appear in your email inbox either as they occur or once daily.
Google Alerts Best Practices
Here's some more tips for getting the most out of Google Alerts:

You can have up to 1000 alerts per Gmail account, so you can be proficient in your usage.
Include common misspellings of your key search queries, such as brand names, product names, or individual names. Google doesn't always catch misspellings so this can help you get a thorough look at what is being searched.
Use quotes to contain phrases if you want only the exact phrase to be included.
Get familiar with other Google search operators.

A hyphen directly before a word will exclude that word from results.
A tilde before a word will return synonyms and similar words.
OR between two words will combine the two search terms.

You can also have your Google Alerts sent to an RSS feed to avoid email phishing.
Avoiding generic or common keywords can help you focus on what you need to see.
Limitations of Google Alerts
And here's the kicker: Google Alerts has its limitations. It's free, and it's a great basic tool, but it can't be your whole solution if you really want a good picture of what is being said out there on the internet.

You won't get social media results, so for best results you need to pair it with a social media monitoring tool.
You won't get analytics or reports.

You won't know how often you're mentioned.
You won't get aggregate data.
You won't get trendlines (to see whether your brand or other keywords have increasing or decreasing chatter about them.)
No demographics, share of voice, etc.

It's not a huge priority for Google. You don't necessarily get thorough results and they haven't updated the tool in years. Purpose-built media monitoring tools are likely far more thorough.
Media Monitoring Alternatives
So, Google Alerts is free and it's still useful, but if you're ready for something more advanced, let's help you find a Google Alerts alternative
Mention
Mention is a social media monitoring tool that tracks mentions of your brand or keywords across social media, plus includes advanced analytics for your industry. It's a fantastic platform for monitoring marketing and PR activity, and it also includes functionality for planning and managing social media posting and ads. It also provides insights for creating content relevant to trending topics. While Mention charges $29/month for their entry level plan, it's a great and comprehensive tool for your marketing efforts.
Meltwater
Meltwater is a media intelligence tool that monitors not only social media, but print, broadcast, and online news sources. It's very useful for businesses in competitive fields or fields that receive a lot of media coverage, as it gives a very thorough picture of both online conversations and media coverage about your brand, your industry, and your competitors.

SentiOne
SentiOne is an AI customer service automation platform that monitors social media, portals, forums, and blogs and automatically analyzes them for customer insights. This platform has a wide variety of analytics and is known for being very up-to-date, with near-real-time monitoring. It's an expensive tool at $299/month, but it gets great reviews from businesses that can afford it and get enough benefit from it to be worth it.
Mentionlytics
Mentionlytics simply tracks mentions of your keywords anywhere on the web, including websites and social media. It includes analytics and allows you to export data to do your own data-crunching. At $39/month, it's a cost-effective tool and very thorough.
Do More With The Right Tools
Google Alerts is great when you're just starting out and it's worth keeping even now given that it's free, but there are better tools out there that don't break the bank. With so many insights and uses from monitoring media, we certainly recommend using the right tools to keep an eye on the digital conversation. We hope you'll check out these great tools or simply use our tips to make your Google Alerts more useful!