Today, we're going to discuss one of the most basic, yet critical parts of your business email: your professional email address. Choosing a professional email address may not seem like a big deal, but it's a little thing that can be part of a big first impression!
We're going to go over best practices of professional addresses, and give you some professional email address ideas for future use. We'll discuss creating your own domain, aliases, benefits of creating a business email address, and how it impacts your personal branding. We'll even give you some email name ideas!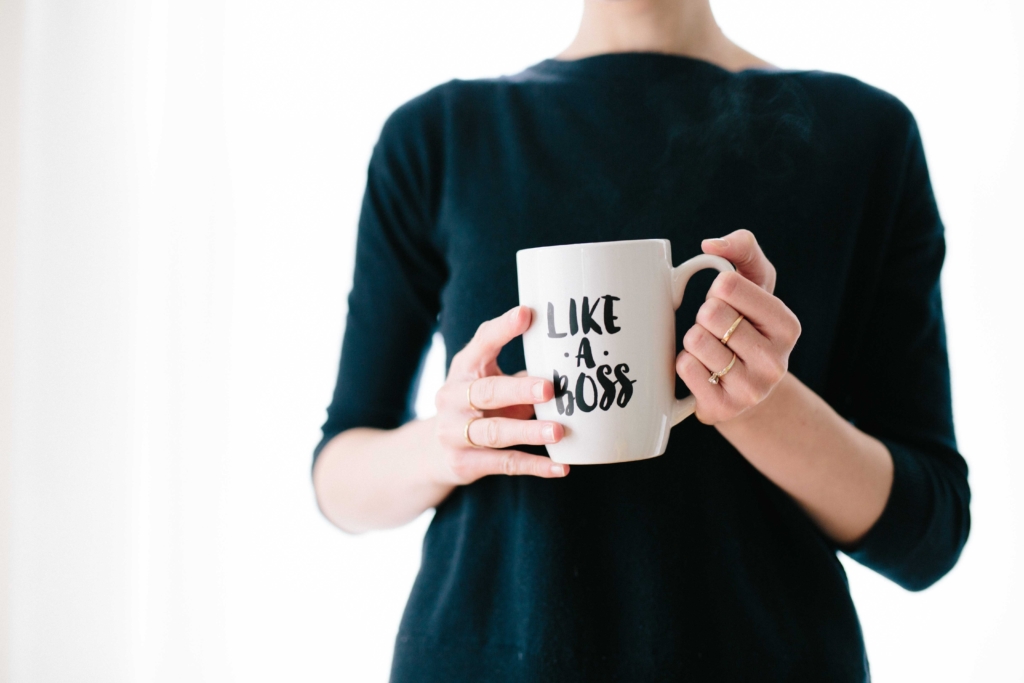 Benefits of a Professional Email Address for Your Business
Maybe you've had [email protected] since college. Maybe you've been [email protected] since the turn of the millennium. And there's nothing wrong with that…for personal email.
Such a funny #email adress. #EntrepreneurialSpirit #Marketing . "We move sh.." @vpetersson pic.twitter.com/ujOPXuqBHN

— nunocmartins (@NunoCMartins) November 6, 2016
For your business, however, you're going to want something a little more professional. Why?
Many people won't even bother reading your email if it looks like it comes from a random address. The average American receives 100 or more emails per day; most of us are looking for any reason to place emails in the discard pile. Oftentimes, unknown email addresses are discarded, but a professional-looking email address, in combination with a solid and well-crafted subject line, will often at least get your email opened.
It looks more professional on printed materials, and even on social media or listing sites.
It's easier for people to remember.
It's less likely to get caught up in spam filters.
sometimes I enjoy reading the email that gets stuck in my gmail spam filter. it's funny as hell what ends up there.

— Brad Feld (@bfeld) December 23, 2014
Email Address Options
So, there are a few options to make your email address more professional.
The first and easiest option is to create a professional email address on your favorite email client. The two best options are to use your full name or your business name. This looks much more professional than whatever random email address you typically use, and it's free so long as you use a free email client. You should also consider adding a signature to your Gmail to make your email communication more effective, professional, and informative
Using your name, even if it's too common
Let's say you're John Smith. You live in Walla Walla, WA, where you run a business called Smith Decorative Cast Iron. The obvious solution would be [email protected] or whatever email service you use.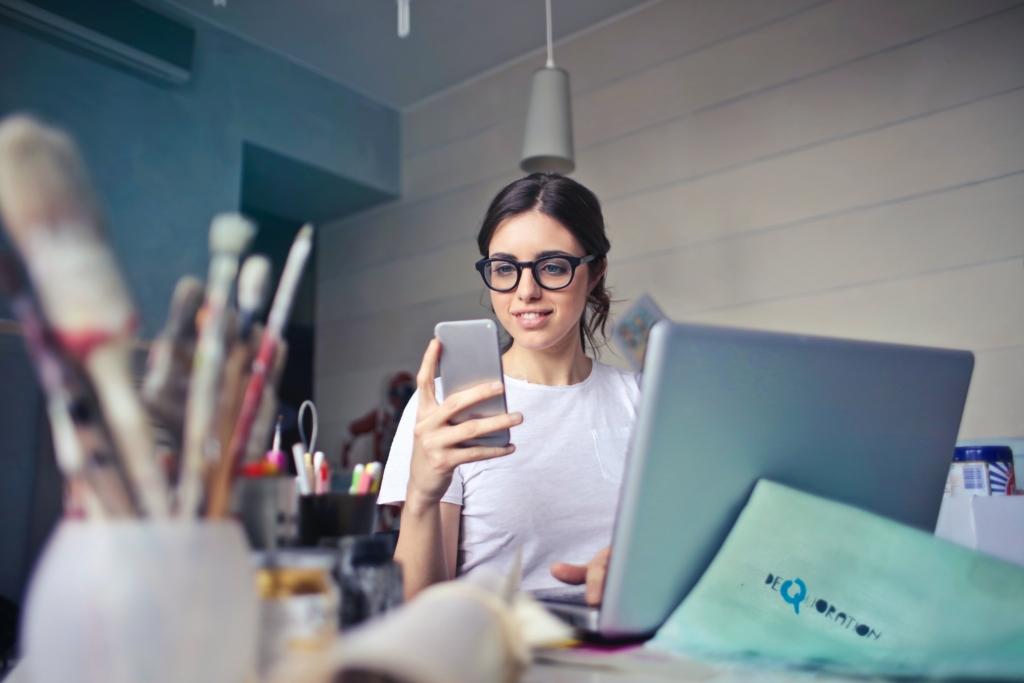 However, as you probably know if your name is John Smith, those email addresses have probably been taken since the internet was invented. It's a great option if your name is Caspar Weinberger, but not if you have a common name. In this case, you can use a middle initial, middle name, or just use initials. So, you might use:
JohnEdwardSmith@gmail.com
JohnESmith@hotmail.com
JESmith@rocketmail.net
This type of email address works for job seekers or people who don't have a business name, but for our friend John Smith, his business, Smith Decorative Cast Iron, is likely what he wishes to direct focus to. So he might choose one of the following:
SmithDecorativeCastIron@gmail.com
SmithIron@yahoo.com
SmithDecoCastIron@basicmail.com
WallaWallaCastIron@hotmail.com
SmithCastIron@yahoomail.com
Note the possibilities; if your business name is too long, you can shorten it in several ways. As an example, you can include a location. The possibilities are endless.
This is quick, it's easy, and it looks better than [email protected], or whatever your personal email is, in a professional setting. However, an even better move is having your own domain.
Challenge Accepted: Setting Up A Domain
Setting up your own web domain can sound intimidating to those who've never done it before, but it's really not that hard and we can show you how!
Having your own domain makes you look far more professional and helps you get your emails opened and read. It seems like a small thing, but it really isn't; it's 2020, and people expect those they do business with to be digitally savvy and comfortable on the internet.
The cost is usually fairly low, and many companies offer a free domain name if you hire them to host your website. The best part is that you can also use this domain to build a web presence.
For job seekers, your own web page can serve as a portfolio for your skills and experience.
If you own a business: well, it's 2020, if you're not on the web yet, you need to be as that's where most people shop or look for service providers now.
Let's go through how to establish your own domain.
First, you need to select a web hosting service that also provides e-mail access. GoDaddy, Bluehost, Domain, Greengeeks, or Squarespace are all good options, and many of them currently do offer free domain registration if you host your website and domain with them. Just research and pick the one you're comfortable with, but we recommend using a provider and plan that offers G Suite, as G Suite is the easiest solution for email.
While you can register your own domain name and host it yourself or arrange your own hosting, the advantage of establishing your domain through a hosting service is you don't need to configure nameservers, mess with DNS settings, or deal with the IT issues of making sure your domain is working. They set it up and host it, and all you need to do is configure your web presence (if you choose to do so) and set up your email.
I decided to renew my web hosting and got a different domain because I'd like to get my website + blog started up again! Already got some ideas for articles aimed at people learning Russian 🤔

— неро / ネロ (@ohnonero) February 27, 2020
Select a plan and pick a domain name. From here, if you're using the hosting company's email, follow their instructions to create an email address that fits you (see the next section for some tips!) If you're using G Suite, then it will walk you through the whole process.
If you're adding G Suite to an existing domain name, you'll have to purchase and install Gsuite and then verify ownership of the domain, but it will walk you through that as well.
4 Dark Horses of G Suite?
Why do we recommend G Suite? Simple. Gmail is, according to many experts, the most stable, available, easy to use email solution out there, with 1.5 billion monthly active users. It has no delays, high availability, and rock-solid security and spam filters.
G Suite is Google's productivity app suite for businesses and includes Gmail with double the storage of a standard Gmail account, and also Google Calendar & Hangouts. It may even help your emails avoid getting cast into the dreaded spam filter.
Choosing Your Email Domain Name Once and For All
Most of this article is dedicated to the left half of the @, but if you're choosing a domain name (and as stated above, we really think it's worth the extra effort) you've got to make sure the right half of the domain name is strong, and that the two work together.
Not only is it important for your email address, but if you decide to build a web presence, your domain name is important for multiple reasons. Your domain name matters for:
It's a very visible part of your "first impression" – it's one of the first parts of your online persona that someone sees.
Search Engine Optimization (SEO) – Using keywords in your domain name can help your SEO ranking.
Personal branding – A good URL is informative and accurate. A great URL is an opportunity to increase brand recognition and establish your voice.
What Makes a Great Domain Name for Creating Email Address?
This will differ based on what you're using it for, but we've got some pointers for you.
Use the right domain name extension (.com, .org, .edu) – While there has been a proliferation of name extensions in recent years, the big three are still the big three. People tend to default to those when they can't remember. Using .net or .org is a suitable backup, but if your preferred domain name isn't available on any of those three? Don't use any of the weird ones like .biz or .space, just come up with a new one.
Short is better than long – To go back to our previous example, if you're running a business called Smith Decorative Cast Iron, smithdecorativecastiron.com is a real mouthful. Try SmithIron.com or SmithDecoIron.com. Or even IronSmith.com.
Make it easy to type and pronounce – If your URL is hard to spell, people are going to make typos and not find it. If it's hard to pronounce, it will be difficult to verbally tell people your URL/email address. For the same reason, avoid hyphens and numbers.
Think long-term – Changing your domain name is a real pain. It can cost money, branding investment, and/or SEO ranking. Don't limit yourself by getting too overly specific if you think you might grow away from the URL you selected.
Make sure it's not trademarked or used elsewhere – If your name is Xenia Erox and you run a calligraphy business, you probably still shouldn't pick XEroxPrinting.com as your URL.
Another thing to consider is what email address to use with your domain name. Many websites will default to something like [email protected], which is still super generic even with the domain. Take the opportunity to let this play into your branding while being informative. Go with [email protected]. Or maybe [email protected] or [email protected].
Also keep in mind that if your domain is for a business, you can even set up different emails for different purposes. You can set a follow-up email extension and track all of your responses easily. Even if they all go to you, it can help you keep things sorted or give the impression of an even more successful business. Try setting up [email protected] and/or [email protected].
Forwarding Old G Suite Emails to a Domain Email with a Twist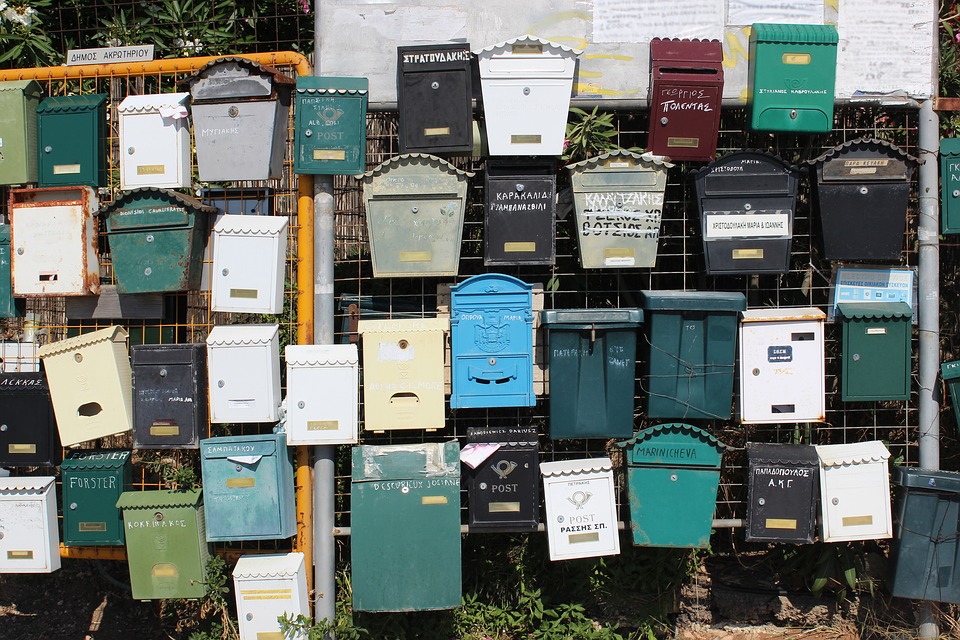 Are you really attached to your old email address, even though it's unsuitable to use as a professional email address? Enter email forwarding!
If you're using G Suite, you can set up your emails to forward to your preferred email address. You can even select which email address to reply with, so you don't have to switch between email addresses. Just make sure you select the right one!
I hope we've given you some great professional email address ideas! Whether you choose to use a professional standard email or take the plunge on your own domain, we hope these business email address examples do you a lot of good in becoming a business email dynamo!