ECommerce Battle Royale!
So chances are you're here because you are:
Thinking about changing the platform you use for your ecommerce site
Looking for better email marketing tools for your current ecommerce site
Really confused and have no idea how you ended up here (in which case, no worries, read on in case you want to set up an ecommerce site later!) 
We're here to help! Magento vs Shopify: Which one has the better email marketing tools for ecommerce? And whichever platform you're using, what ecommerce marketing tools are available to make you rock your marketing socks off? Let's find out!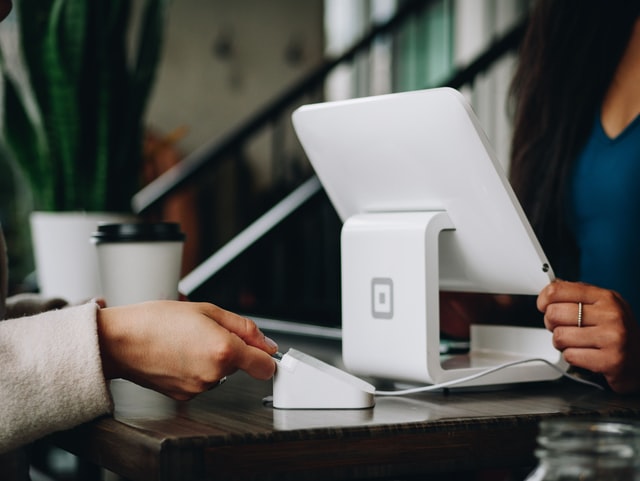 Shopify: Seamless And Easy
Shopify is a Canadian company that provides an e-commerce platform for both online stores and retail point-of-sale systems. Founded in 2004, it offers a full range of services from payment to marketing to shipping to customer engagement. It includes dashboard functionality and is highly accessible for both customers and store owners through both desktop and mobile devices. Shopify hosts its stores and provides every necessary major service for them.It's easy to set up a Shopify storefront, simply by using templates to deploy a proven design and then selecting from a menu of options to get you running quickly.

Shopify claims over one million businesses using its platform. It's noted for a wide array of seamless features developed internally or by acquiring and integrating smaller companies. The Shopify ecosystem is designed for simplicity and ease-of-use, rendering it very attractive to small business owners who are newer to e-commerce.
Magento: Mighty Flexible
Magento is one of the strongest Shopify alternatives, an open-source e-commerce platform, built in PHP and first released in 2008. The platform was jointly developed by Varien but is now owned by software titan Adobe. The free version remains active and is still supported, although Magento Commerce, a more feature-rich version, features tech support and is aimed at large businesses. This open-source background means many third-party tools and services are available for integration with Magento for an incredibly customizable implementation with a huge choice of plug-ins and extensions for any given functionality. Magento offers tools for easy page design and layout, but your organization has more flexibility and control over every aspect of the customer experience and interface.

Magento claims over 100000 online stores created and a 30% share of the ecommerce market. It does not host stores; storefronts must provide their own hosting, then install and set up the Magento platform to meet their needs.
Tale Of The Tape
The easy comparison here is Apple versus Android. Shopify, like Apple, is a more 'plug-and-play' one size fits all ecosystem, which gives better integration and a more seamless and intuitive interface. Magento, like Android, is a much more open system with multiple versions. It's more flexible and customizable, but it requires a bit more knowledge and experience to really get the most out of it.

Shopify tends to be more popular with small business owners, people who may not have the tech-savvy skill set to manage a robust Magento implementation, and people running simpler e-commerce sites, Magento tends to have a stronger foothold with tech-savvy entrepreneurs or businesses, as well as larger businesses that have the budget and skilled team necessary to optimize Magento and the desire to customize their e-commerce operations to the extent Magento allows.

Which one is best for you? That's your call, to be honest. They're both great platforms, but we're here to explore the options they give you for email marketing. So let's take a look at those options.
Shopify: Best Email Tools
While Shopify's seamless interface means a more limited array of extensions and integrations than Magento, you've got some built-in functionality and, through the App Store, a decent array of third-party options as well. You're able to set up automatic email notifications triggered by customer actions on their website, but most of your functionality will come from extensions and apps. Let's see some of the best.

(Note: While many tools and integrations are available for both platforms, we'll only cover them for one of the two to give you a broad overview.)
Klaviyo
Klaviyo is an email marketing service designed specifically for e-commerce, that includes powerful segmentation tools to pull store data and divvy up your list for customer targeting. While the email editor is a bit simplistic, the app is easy and intuitive to use. It includes a selection of pre-built email flows for use cases such as abandoned carts, as well as custom flow creation tied to user-selected triggers. Klaviyo also includes a nifty customer profile function to present a unified view of each customer's history and preferences.
CM Commerce
CM Commerce (formerly Conversio) is designed to provide email marketing support throughout the buyer's journey, with great segmentation tools that allow easy cross-selling and upsells. It also encourages customers to leave reviews and product photos, with the ability to easily include these in emails and on your storefront. It's one of the most popular tools for Shopify marketing.
Rare.io
Rare.io focuses on using predictive technology and your store's data to automatically send personalized emails to customers with individualized product recommendations, driving new sales and building an enhanced customer relationship. It's a great tool for sales growth, as it markets additional sales to your existing customer base in a natural way.
Constant Contact
Constant Contact is one of the most popular e-newsletter builders on the market. Its drag-and-drop editor is very easy to use and its integration with Shopify shares valuable data to improve both your newsletter and your storefront, as well as allows you to drag-and-drop elements such as coupons or product descriptions directly from your store into a newsletter.

Follow Up Fred
While this isn't precisely an extension for Shopify, it's a useful tool to use in conjunction with it. What Follow Up Fred does is automate follow-up emails, and the tool will continue to send email reminders until it gets a response, with fully customizable timing. When you've got a customer or vendor that's impossible to get an answer from, Follow Up Fred will stay on the case until you've made contact.

Magento: Best Email Tools
Your search for email marketing tools begins in the Magento Marketplace, where over 3600 plug-ins, add-ons, and extensions are offered to custom-fit your storefront to your needs and integrate the software with other tools used by your business. From Magento SEO to e-commerce tools, the Marketplace has got it.

Magento's internal email marketing support is lacking in many ways, but you have an integration for many email tools. One nice thing about Magento is the flexibility to create custom email templates within the platform if you have a good understanding of HTML.

Let's talk about some of the best tools for Magento.

Hubspot CRM
Hubspot CRM is an email marketing tool and CRM suite. It allows you to create, manage, schedule, and send personalized emails, manage combined data from email, social media, and landing page campaigns, and tap Hubspot's strong capabilities in inbound marketing. The software will track all customer interactions automatically, giving you a complete picture of your relationship.
MailChimp
MailChimp is an industry-leading e-newsletter platform. Integrating MailChimp with Magento allows you to integrate newsletter signups into your storefront, easily run Google, Facebook, and Instagram ads, conduct easy A/B testing of emails, and either use drag-n-drop template-based editing or code your own custom e-newsletters.

Bronto
Bronto isn't just for emails; this service includes functionality for SMS and social messaging as well, and can even provide support for multiple stores. It includes many of the segmentation- and trigger-based email options of other tools listed here and a couple of nifty tools of its own, such as automatic coupon codes and wish list reminders that encourage customers to re-engage with items placed on a wish list but not yet purchased.
Remarkety
Remarkety includes e-newsletter functionality, customer segmentation, and trigger-based emails, in addition to automatically generated emails for incentive or loyalty programs, timed and automated emails designed to lure past customers back, and advanced analytics. It has excellent marks for tech support and ease-of-use, plus offers recommendations to improve campaign performance in real-time.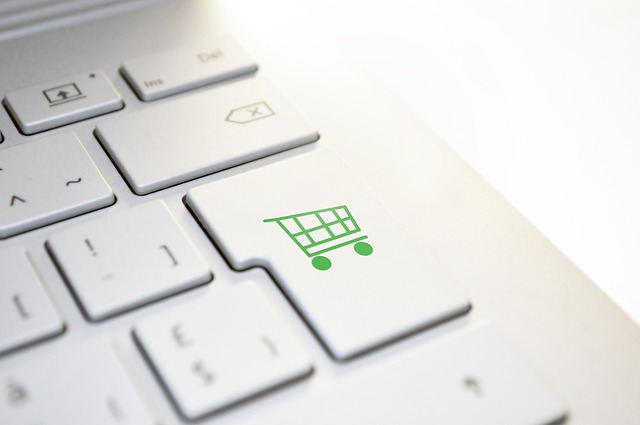 E-commerce to E-mail: The Tools Are Out There
While we tried to cover a decent sampling of the best e-commerce email tools, this is just a small sample of the incredible variety of e-commerce marketing tools out there. While many of these tools and extensions do cost a bit to use, using the right marketing automation tools for email marketing is a huge force multiplier for e-commerce operators. Many of these products even include a free trial! So don't hesitate to give some of these great tools a try.