Are You Ready To Fly With Shopify?
If you're already a member of Shopify's network of hundreds of thousands of e-commerce sites, or considering becoming a member, you might wonder about how to optimize your Shopify email marketing. We're coming at you today with some of the best tools, integrations, add-ons, and apps to build an easy-to-use, data-driven Shopify marketing campaign that will rocket your revenue straight to the stratosphere.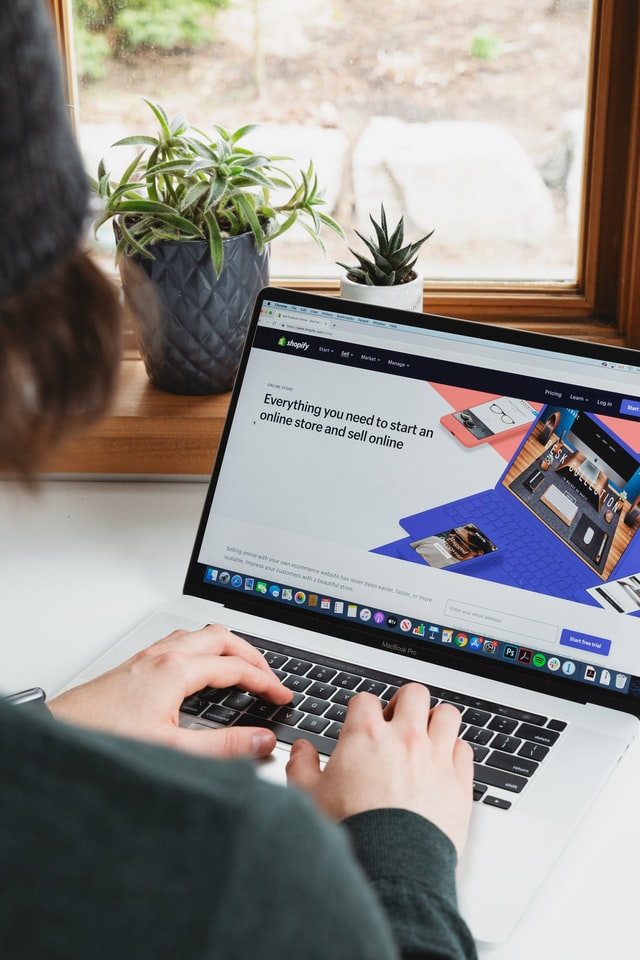 Whether you're a marketing automation veteran that's new to the Shopify ecosystem or a Shopify store owner looking to become a marketing maestro, you'll find a palette of tools here to take your efforts to the next level. With over 3200 apps in the Shopify App Store, you're sure to find tools that fit your use case, needs, and are intuitive for you to use well. Without further ado, let's look at the best Shopify apps out there.
E-Commerce One-Stop-Shop
Shopify, founded in 2004, is one of the world's most popular e-commerce platforms, a Software-as-a-Service (SAAS) company with a full-spectrum array of services, designed to provide users with literally everything they need to run a storefront with both mobile and desktop presence. It draws comparisons to Apple's iPhone ecosystem; seamless, flexible, and with a smooth user interface and experience. Shopify also includes a wide variety of third-party tools, add-ons, and extensions available through the Shopify App Store. Shopify email marketing integration is provided by many of these apps.
Shopify aims to, with the aid of its apps, provide everything you need for e-commerce success, including:
Hosting
Checkout and Payment Processing
Marketing Strategy
Email Marketing
Content Marketing
Supply Chain Management
Store Design
Search Engine Optimization (SEO)
Inventory Management
Customer Relationship Management (CRM)
Accounting
Shopping Cart Functionality
Customer Chat/Messaging
Social Media Integration
Returns and Exchanges
Social Proof
And many more!
Shopify's ease-of-use, well-integrated platform, and hassle-free setup with pre-designed templates and strong support make it one of the most attractive options for small business owners and less tech-savvy e-commerce operators.
A Marketing Automation Primer
Marketing automation, quite simply, is using AI, machine learning, and modern technology to automate marketing functions that are either repetitive or that scale to provide customer touchpoints and build relationships in ways impossible for most marketing teams to do manually. Imagine marketing campaigns that reach out with the right message to the right person at the right point in their buyer's journey, in real-time, without intervention. Imagine being able to reach out to a customer who hasn't bought anything for months with a targeted offer based on their individualized data and history with your company and lure them back into the fold. Imagine apps that identify trending topics and post content from your business on social media with the right hashtags to become part of the conversation.
This is marketing automation, and it's immensely powerful. Thanks to rapidly falling costs for computing power and the proliferation of new apps in this exploding sector, these types of capabilities aren't the sole province of the big guys anymore; even small businesses can take advantage of highly advanced marketing automation software. And many of the big names in the field have rolled out apps and integrations for Shopify e-commerce to leverage these tools within your storefront platform, giving you amazing capabilities in marketing.
So what's the best email marketing tool for Shopify? We can't narrow it down to just one, but we can give you a smorgasbord of great options.
E-Newsletter Integrations
Constant Contact
Constant Contact, one of the industry-leading e-newsletter services out there, has an available integration for Shopify that's easy to use and adds some great functionality. You're able to drag-and-drop store elements such as coupons or product descriptions into your newsletter directly from your storefront, and the integration shares data between Shopify and your Constant Contact account to make sure both have relevant data for better customer targeting. You can even fine-tune your emails for better performance using this app; it calculates revenue generated via newsletter-driven sales so you can measure the impact your newsletters are having on your bottom line.
MailChimp by OneSaas
While MailChimp, the popular e-newsletter service, doesn't offer an 'official' MailChimp app for Shopify, OneSaas's integration is the next best thing. This workflow automation tool will share order data between your MailChimp and Shopify accounts, automatically create contacts, and allow you to add customers to your mailing lists.
SmartrMail Email Marketing
SmartrMail is an e-newsletter service specifically designed for Shopify with deep and intuitive integration. Features in-app product lookup, automatic emails with individualized product recommendations, and automated welcome emails, retention campaigns, and cross-sell opportunities. SmartrMail's data sharing allows ample opportunities to offer products the customer will love and create sales and revenue automatically.
Email Marketing Automation
CM Commerce
CM Commerce (formerly known as Conversio) is one of the most popular email automation services. It provides powerful segmentation and automated trigger-based emails for touchpoints throughout the buyer's journey. A unique and powerful feature is its social proof functionality; CM Commerce collects and showcases product reviews and photos, even automatically inserting them into email campaigns.
Smart Email Marketing – Rare.io
Rare.io's focus is on what they call Smart Campaigns, extremely personalized campaigns that appeal to individual customers. With automated trigger-based emails for abandoned shopping carts, follow-up, welcome messages, and other common touchpoints, Rare.io builds relationships while you focus on other things. Rare.io uses data to determine when customers are most likely to buy and delivers automated and timely emails with smart product recommendations.
Klaviyo
Klaviyo's focus is enabling stores to create personalized and memorable experiences as part of building strong relationships. Klaviyo leverages data from Shopify and other apps to create a detailed understanding of each customer and uses it to deliver customized messages across multiple channels, including e-mail, SMS, in-app, and web notifications. Klaviyo also uses that data to underpin detailed customer segmentation and unique predictive analytics.
Remarkety
Remarkety is another great automation tool that promises to deliver the right content to the right people at the right time, including trigger-based email functionality, automated customer reactivation emails, product replenishment reminders, and strong segmentation tools. Remarkety will even capture customers who browse without abandoning a shopping cart and send messages to capture those buyers with personalized browse data. Remarkety also works with Facebook campaigns, allowing a unified marketing approach. It will even automatically generate individualized single-use Shopify coupons!
Omnisend Email Marketing
Much like their competitors, Omnisend touts robust segmentation and automated workflows to provide messaging to the right customer at the right time. One nifty feature of Omnisend is that it includes SMS text messaging functionality as well, ensuring you can reach customers through a different channel. It's a nice feature for mobile-first e-commerce operators.
CRM, Follow-Ups, And Other Useful Tools
Hubspot
Hubspot, a leading Customer Relationship Management (CRM) suite for small to medium-sized businesses, offers an app that synergizes extremely well with email marketing automation apps. Syncing up Hubspot with your Shopify keeps your Hubspot CRM and Shopify customer profiles up to date with a total view of each customer's interactions with your store and allows you to create highly personalized and targeted messaging with smart Calls To Action (CTAs) and re-engagement campaigns.
Tada Email Popup Wheel Game
If you're struggling to convert sales and build engagement, Tada offers a pop-up wheel spinning game that allows automated conversion boosters through gamified pop-up windows. It allows you to create pop-ups when customers leave your storefront or when certain trigger conditions are met, automatically providing the appropriate messaging. Integrated games provide surprise and delight for the customer, who has an opportunity to win gifts or discount codes for engaging. It also integrates to share data with MailChimp and Klaviyo for even more effectiveness.
Thank You Email by Autoketing
This simple extension for Shopify will harness the power of gratitude for your shop by automatically sending a thank you email to each customer after they make a purchase or subscribe to your social media. People respond to thank-you and receiving one within 30 minutes can really boost your relationship with the customer. Automating this gets you the benefits of gratitude even when you're off the clock!

Follow Up Fred
Follow up Fred is a Gmail extension and doesn't have a Shopify app yet, but it's still a useful arrow in the quiver for any Shopify store owner. What Follow Up Fred does is automate follow-up emails, continuing to send follow up emails automatically until you get a response. Whether you've got a customer you need to reach, a vendor you need an answer from, or a tech support issue you can't get help with, Follow Up Fred stays on the case until the recipient replies to you. No more trying to remember to follow up on previous emails!
Automate For Success!
For those learning how to do email marketing with Shopify, we've given you a lot of different tools and extensions to use. Which one's the best? That's up to you! Each of these offerings has different strengths and price points. The good news is most of them have free trial periods, so if you're torn on which one to use, take advantage of that! Whichever apps you choose, we know you'll love the results!