Thanksgiving is about more than just giving thanks at home. Businesses can and should get into the spirit. By taking advantage of some thanksgiving marketing ideas, you will enjoy a high ROI.
Among the reasons why utilizing thanksgiving promotion ideas are a good practice is due to how many businesses simply ignore the holiday. As you get involved in the holiday, you instantly put yourself ahead of the rest of the market. It humanizes your business at a time of year that focuses more on family than any holiday.
This will serve to offer you Thanksgiving marketing ideas for your business. Follow along with these suggestions and you will manage your current business relationships as well as creating new ones.
Support Your Community for the Holidays
Every business should establish itself as being one with the community. One of the more important Thanksgiving marketing benefits is the ability to engage better with your community. This can be done by supporting your community through outreach programs.
Find different events going on in your community for Thanksgiving and get involved. Either be directly involved with donating manpower, or invest into the event. Either way, your involvement should come along with branding opportunities so the community identifies you for your involvement.
Upgrade Social Media to Include Fall Images
The changing of the color in the leaves should give you an idea of how to improve your Thanksgiving marketing campaigns. Take your social media, email, and content to the next level with corresponding colors to the season. Include lots of browns and oranges and reds into everything.
The more in tune you are with the current season the more you show you are up to date. Remember, any content on static places, like your website, should be altered once the season is over. Maintain the right images for the holiday you are currently in.
Offer a Thanksgiving Dinner
Having the opportunity to let someone else do the cooking for Thanksgiving is welcomed by most families. Help those who do not want to cook by simply offering up a free Thanksgiving dinner. This can be done as a contest.
Make sure when using this for Thanksgiving marketing you gather email addresses. Those willing to opt in are put into the drawing to receive a free dinner for the whole family. If you sell food, you may limit it to an appetizer or a part of the meal instead.
Create Thanksgiving Themed Content
There are more things that surround Thanksgiving than just roasting a turkey. This is why among the great Thanksgiving marketing ideas is to create content for the holiday. Make it relevant to your business model, but with an eye towards the holiday.
For instance, if you are a business that sells clothing, you may offer a tutorial for how to send the right message at Thanksgiving dinner through your clothing. The idea is to show how your business can provide your base with what they need to get through the holiday.
Personalize Your Marketing Approach for the Holiday
Speaking directly to your base through Thanksgiving can be accomplished through grouping. Make sure to break down your target audience into specific groups and tailor the message to each group. By identifying with their individual needs, they will feel like they are the most important clients you have.
This is especially effective when done as an email marketing campaign. While engaging in this kind of marketing, take caution. The last thing you want to do is to make your readers feel like they are being bombarded with a flood of information. This will lead to more people hitting that unsubscribe button.
Offer Deals Every Day of the Month
One of the fun Thanksgiving social media campaigns you can get involved in are daily deals. For the month of November offer a different deal every day. This makes sure your clients will be checking in on a daily basis to see how they can save money.
For best results have some consistency with your deals. The amount of savings can grow from one day to the next. You can also have themed days of the week. You can also offer deals that build based on whether clients have taken care of previous deals. Regardless, make sure you are engaging with follow up emails once a purchase has been made.
Generate and Give out Holiday Themed Products
While you are in the mode of offering deals, free is the price people like the most. Take some time to generate products centered on Thanksgiving. As you go through the month of November, highlight Thanksgiving promotions in which you give away the items you created.
Make sure you are sending out emails and posting content showing off the special products. Be sure to detail how to win the free Thanksgiving products as that is the only way they can do so.
Feature Customers through Social Media
Social media is a perfect place for carrying out Thanksgiving promotion ideas. You can engage with your clientele by creating a hashtag and encouraging its usage. Throughout the month highlight specific social media content using the hashtag.
To further encourage people to use the hashtag you generated, offer freebies if you choose their post as a highlight. The more your clientele posts using your hashtag, the more of their connections you have the ability to engage with.
Donate Portion of Proceeds throughout November
Donating is among the Thanksgiving giveaway ideas in which you position the company as having a heart. Make sure to send out a marketing blitz outlining your intention to donate a portion of your proceeds for November to a worthwhile cause.
Since Thanksgiving is a holiday about food and community, the donation could be for a local food bank. Offer your clientele methods by which they can make their purchasing dollars do more. Also, provide them with the ability to donate money directly to the charitable cause through your website.
Send out Thank You Notes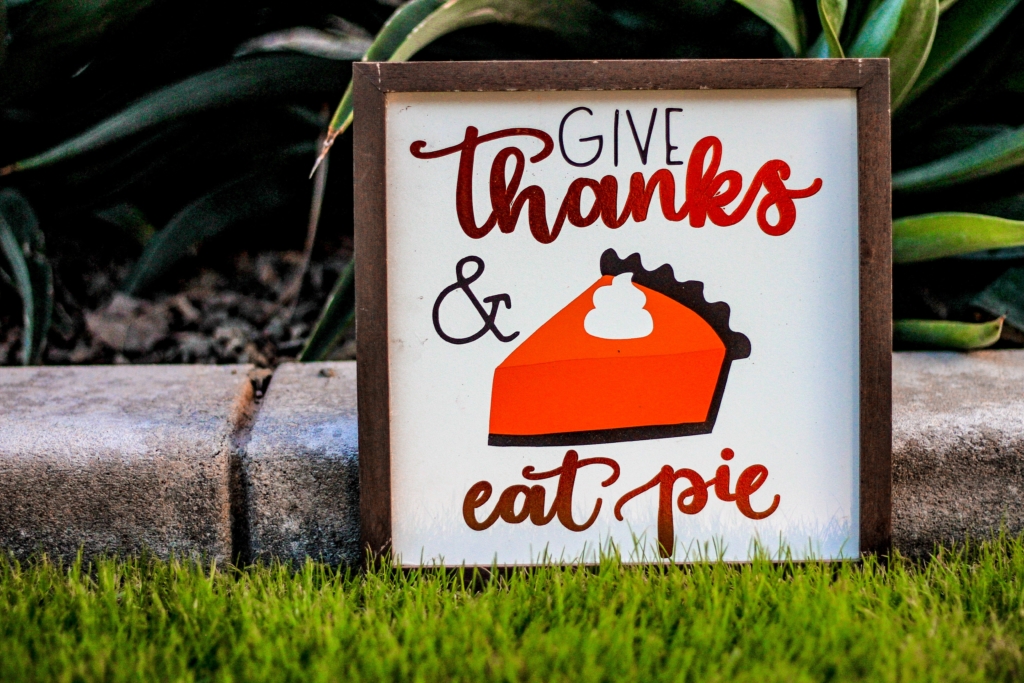 To really send home the idea that your business is about people, take some time to thank your clientele. This is one of the Thanksgiving marketing ideas that can be completed through automated emails. Just make sure to dial in the emails to specific groups in order to get the most out of the method.
Of course, if you want to bring it home, you should consider sending the thank you notes out by hand. This should be reserved for more top tier clientele just to make sure you can remain focused on the business as well. If you are not able to fully write out every card, write the name of the individual and sign the note to give it a more personal touch.
Bringing Together Thanksgiving Marketing Ideas
It does not matter which of these Thanksgiving marketing ideas you decide to use. Focus on the ideas which make the most sense to your business. If you are able to utilize multiple ideas it will benefit you even more. Just make sure whatever you do you do with as much sincerity as possible.
In this season of bringing people together, you can position yourself as the company with a heart. Prove to your clientele and potential clientele that you are about more than just profits. Show that you are the business more interested in being a part of your clients' lives, rather than the business wanting to be in their pocketbooks.
As you engage throughout Thanksgiving, you will see just how effective this method is. It will embolden you to look to the future. All of the holidays have unique opportunities for you to utilize. By identifying where your company fits in, you will look forward to every holiday as a new way to engage and increase sales.